North Queensland pest control professional Aaron Bonney, like most industry members, has come across some hair-raising situations in his time in business.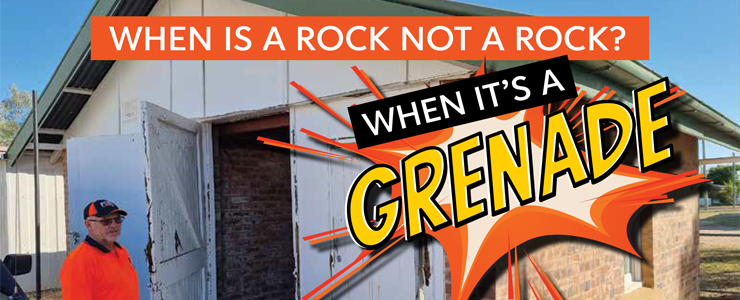 Recently, however, one such instance threatened to blow up in his face – literally!

Aaron, who conducts POD's Pest Control, headquartered in the Townsville suburb of
Garbutt, had thought he had seen it all.
"But all of a sudden I realised I just about hadn't seen anything!" he said.
POD's not only almost blew up staff members, but a Government building to boot!
Go to page 10 to read the entire article