In this edition we look at; VectoPrime FG, Trelona Termite Baiting System, Demand Duo, RaxIT, and more. This is our first digital edition during COVID-19, we value your input and if you have any feedback or suggestions we would love to hear from you at info@pestreview.com.au
Remember, we will return to print editions when possible but during COVID-19 we respect your safety and concerns and will be publishing the magazine in digital format only. If you enjoy the digital copy, we will maintain this even when we return to print editions.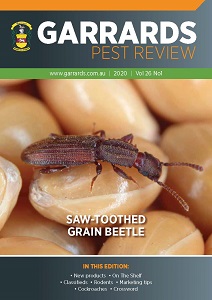 You need to login to view the magazine
This content has been restricted to logged in users only. Please
login
to view this content.